Layouts & Examples
Using pre-built standardised layouts allows us to develop your website quickly and keep our prices very low. You can choose one of the following layouts for your website or you can let us determine which layout is most suitable for your website. If you prefer a custom layout and design, please contact us for a quote.
New Layout 2018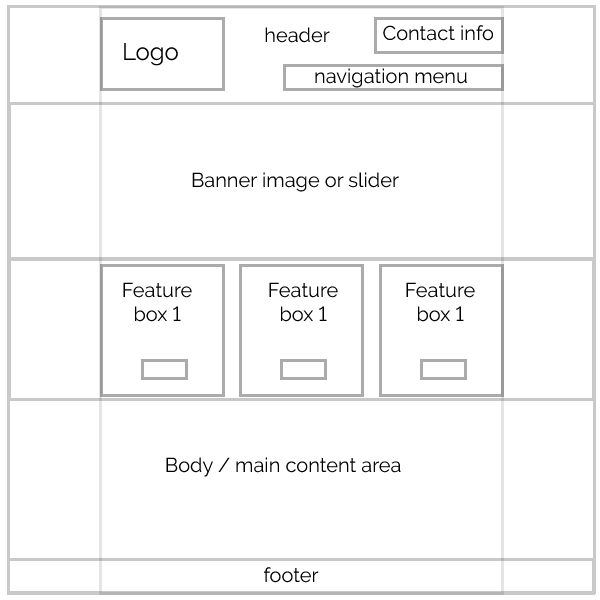 ---
Classic Layouts
| | | |
| --- | --- | --- |
| Layout 1 | Example 1 | Example 2 |
| Layout 2 | Example 1 | Example 2 |
| Layout 3 | Example 1 | Example 2 |
| Layout 4 | Example 1 | Example 2 |
Note about the above examples
Note that the above templates will be customised to match your existing branding and preferences. Changing the colour schemes, images and proportions will give the website a unique look and feel that is appropriate for your particular business. So do not focus on the colours and images when picking a template but focus more on the layout and structural design elements.
The examples shown above use stock photography. If you do not already have suitable photographs ready for your website or need additional images, we recommend that you search online stock photo libraries and purchase some photos to use on your website. istockphoto.com has a wide selection of photos and images at a low cost. There are also various free stock photo libraries available but the selection is not as wide as istockphoto.
Examples of Websites Created By Rapid Websites
Demo Website
We have put together a demo website to display the above templates and demonstrate some of the features available.
Go To Demo Website